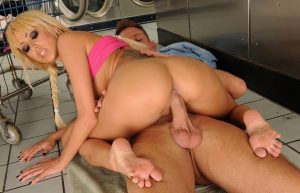 Being in a longer term friends with benefits situation with someone can seem like a dream come true, especially if you are not interested in anything more than a satisfying romp!
But a few good movies, and a few bad stories from friends, could have taught you a few things about the infamous FWB relationship. Watch out for the warning signs that your bedmate is craving something more.
They say you can't have your cake and eat it too, but if that's exactly what you want, here are some things you need to keep in mind:
Don't Let That L-Bomb Drop
Never fall in love with a FWB. This is the biggest rule and the easiest one to remember. But then again…it can also be the hardest one to follow.
Have Emotional Maturity
Understand what kind of relationship you're getting into right from the start. There isn't supposed to be a happy ending. Make sure you both stay satisfied with a horny ending whenever you hook up and leave the mushy stuff to the committed.
Set Ground Rules
How often should you call each other and how often should you meet? These rules aren't set in stone, but both of you must make a conscious effort to follow them for the benefit of the other.
Buddy Respect
If you're not feeling it one day then don't just ignore their texts or calls. Just politely reply saying 'no thanks' in order to keep the relationship healthy. They might just be your friendly sexual playmate but you should still treat them how you would want to be treated yourself.
Timing is Everything
It's not realistic to expect your bed buddy to drop everything when you are in the mood and vice versa. You both need to respect you have your own lives and not get frustrated or angry if you can't accommodate each other's every need.
Try Not to Get Clingy
Your friend with benefits isn't your lover. If they are constantly calling you or trying to make conversation when they have nothing better to do, it could be a sign that they are looking for more.
Shush! Keep it a Secret
Don't talk to your friends about your shag buddy. Gossip has a funny way of spreading within minutes after you reveal something personal. You will end up angering your FWB or getting a bad reputation. Besides, having a saucy little secret between the two of you may make it even more exciting.
Never Go on a Date
You may be intimate with each other, but try to avoid doing too many things together before you hit the bedroom. You'll give out the wrong signals and possibly ruin your non-relationship.
Keep it Simple
Why find out about their personal goings on or have conversations about life and its problems. You're into each other for sex and you really should avoid involving too much else. Call for one reason and one reason alone.
Be Honest
If you're falling in love with your bedmate or feel things are slipping out of control, you owe it to them to at least let them know the truth so both of you can decide the course of the relationship.
Friends with benefits relationships have the potential to go very wrong and often aren't all that successful. When people are involved, you are dealing with real emotions and expectations. Some might say that a true and long term 'no-strings sex relationship' is impossible. Just remember that when you are looking for a bed buddy, what you are really looking for, at its very core, is a mutually beneficial arrangement at the simplest level and without all the complicated frills. Be conscious of sending out the wrong vibes, keep within the boundaries and the whole situation can be quite incredible. Enjoy!
Ever been in an official friends with benefits arrangement? How did it go? Tell us in the comments.